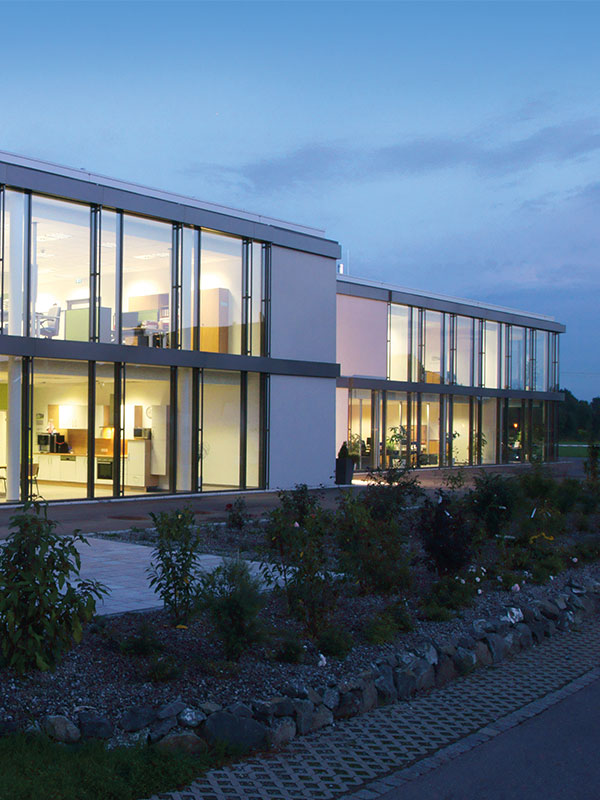 HENZE BNP - Focus On Boron Nitride
Good separating and lubricating properties, very good thermal conductivity, low thermal expansion and good electrical insulating properties - boron nitride products are truly versatile.
Depending on the required application, they are used as precision components, coatings, powders and lubricant additives in many different high temperature applications and in many industries. HENZE BNP specializes in the production, distribution and development of hexagonal boron nitride products. For over 29 years, this family-owned company has been distinguished by in-depth knowledge, a high degree of innovation and individual customer service. Thus, Henze's boron nitride products have become the material of choice for technically demanding applications and innovative industrial applications. Convince yourself of our product families HeBoSint®, HeBoFill®, HeBoCoat® and HeBoLub®.
Always one step ahead
Always at the forefront with forward-looking ideas, cutting-edge technologies and the most modern equipment - this describes the motivation of the company's founder Peter Henze very well. HENZE BNP has been developing bespoke product solutions from hexagonal boron nitride since 1993. Today, the Allgäu-based company is successfully managed by the sons of Christoph and Matthias Henze.
As a leading specialist in the field of boron nitride, HENZE BNP is trusted by its customers. This is due to the consistently high level of quality, high delivery reliability, many years of experience with boron nitride material, comprehensive consulting competences, as well as the ability to respond quickly and flexibly to new market challenges.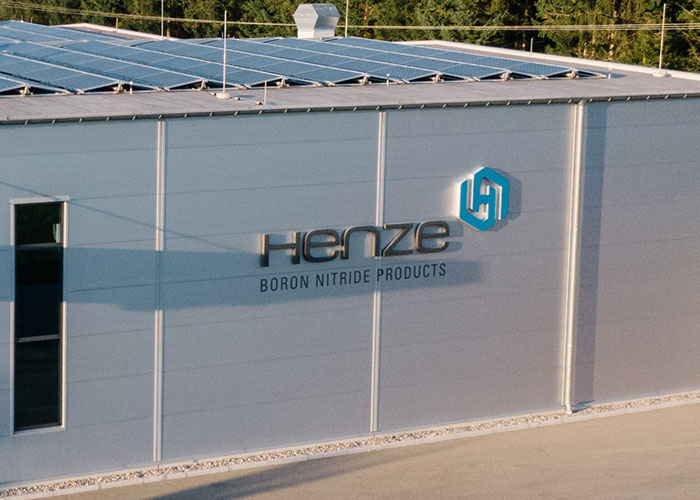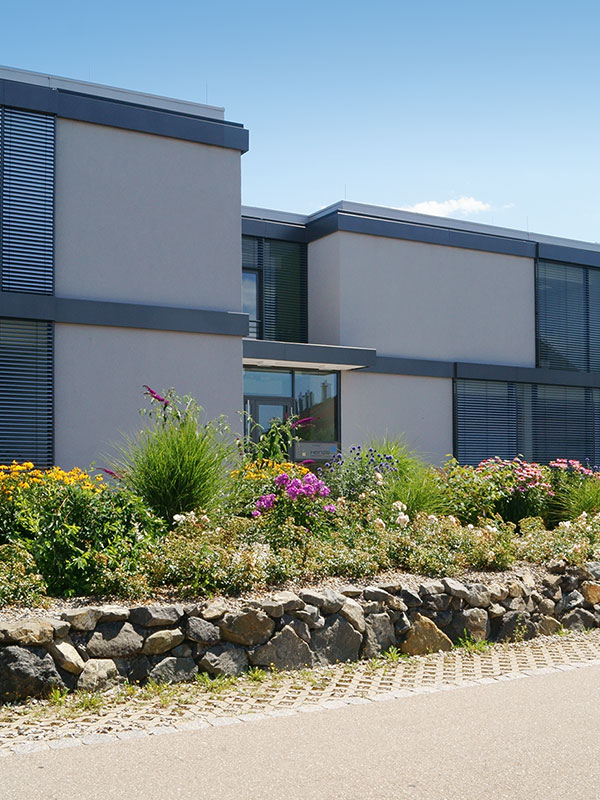 Ceramic precision components made of sintered boron nitride, various boron nitride powders, as well as high-performance slurries, sprays and lubricant additives are used, for example, in the construction of high-temperature furnaces, in PVD and plasma systems, in aluminum extrusion or in metal casting applications. Boron nitride products, developed together with customers, are manufactured by trained specialists on a production area of approximately 2,500 m². HENZE BNP has a modern machine-plant park and a well-equipped laboratory for this purpose.
In addition, the growing company has long been certified according to DIN EN ISO 9001 and is now also certified according to DIN ISO 14001 Environment. Efficient use of resources, sustainable product development as well as careful handling of raw materials and energy play a key role in HENZE BNP. For example, almost half of the electricity needed comes from a company's own PV system and the rest is purchased from the market 100% renewable.
The 40-strong team continues to live up to the motto "Always one step ahead" and is consistently expanding its leadership position - even in new markets.